SERVING BARRIE AND SURROUNDING AREA. BOOK AN APPOINTMENT: (705)345-5688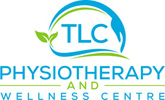 Joyce Wong, B.Sc.(PT), CAFCI
Registered Physiotherapist
Combined Decongestive Therapist & ADP Compression Garment Authorizer
Certified PINC Cancer Rehabilitation Therapist
Certified in Acupuncture
Graston Practitioner
Joyce graduated with her Physiotherapy degree from Queen's University in 2006.
She has over 10+ years clinical experience, treating clients of all ages in Barrie in an individualized one-on-one
Her clinical focuses are Orthopaedics, Lymphatic Drainage, and Cancer Rehabilitation.
With her orthopaedic training, Joyce is able to employ many techniques to help in your healing.
Through the years, she has trained in the McKenzie Protocol for disc injuries, Mulligan techniques, and
She is certified in acupuncture by the Canadian Acupuncture Foundation of Canada, and is a gentle Graston
Joyce is also a Certified Decongestive Therapist with ADP Compression Garment Authorizer status.
This has allowed her to treat clients with:
● Primary & Secondary Lymphedema,
● Excessive/Persistent Swelling in limbs or joints (due to trauma, surgery, pregnancy, or chronic venous
● Sinusitis and Sinus Headaches.
She is also able to treat young children with Recurrent Ear Infections, in the hopes of reducing the need for
antibiotics or the possibility of ear tube surgery (myringotomy).
For cancer patients, she combines her lymphatic and orthopaedic background with her oncology training. She is
a Certified PINC Cancer Rehabilitation Therapist who is able to provide knowledgeable and thoughtful care for
you, both during and after cancer treatments.
She was compelled to complete this training after family & friends with cancer had difficulty finding treatments to
help cope with the side-effects of chemotherapy and radiation.
She feels thankful that she now has the knowledge and expertise to help reduce the side-effects of cancer
treatments, and to empower patients with safe, beneficial exercises to strengthen their bodies on their path
towards optimal health and improved quality of life.
Joyce loves her work, and is eager to help you feel your very best!